Drums of the World
Birth of the Beat. The history of rhythm.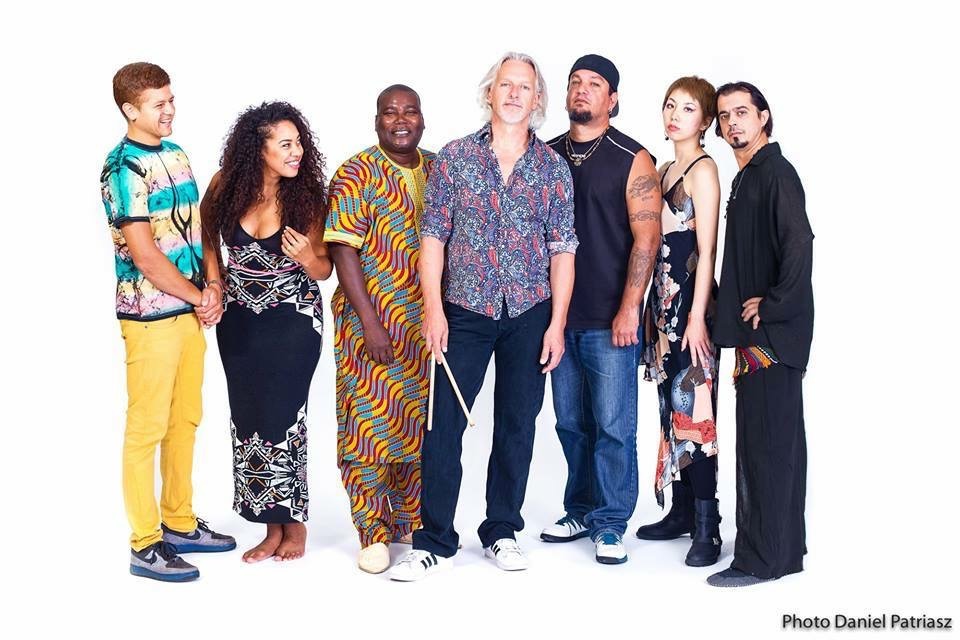 Drums United
Birth of the Beat
Drums United is back with a brand new and innovative program. The history of the drum as it has never been brought to the theaters before..
Humans have moved across the African continent and then around the world for thousands of years. Sometimes voluntarily, often forced by all kinds of slavery.
The drum, the oldest musical instrument, traveled with them to South America, Asia, North America and Europe.
Drums and rhythm have developed in countless forms over the years, from the first simple African drums to today's extensive drum sets and drum computers
Much of the rhythmic DNA has remained unchanged and can be heard in the music we hear in our everyday life.
The fascinating travels that the drums made around the world together with humans is now shown in an impressive way and exciting way,
However, it is not just drumming! Song, dance and virtuosity have always been inextricably linked to rhythm and these elements are therefore fully represented. To complete the spectacle there are projections with impressive moving images that become part of the rhythmic time machine.
Internationally renowned top drummer Lucas van Merwijk has been obsessed with drums all his life and travels all over the world in search of their origin.
Line up
Moussé Pathé | Senegal
Niti Ranjan Biswas | Bangladesh
Marco Toro | Venezuela
Alper Kekeç | Turkey
Lucas van Merwijk | The Netherlands
COVID-19
Until now Drums United consisted of seven to nine percussionists. For the new situation created by Covid19, this number will be reduced to five. This makes it possible for the musicians on stage to perform at least 1.5 meters apart from each other.
The show will consist of one full set of 60 minutes so that the performance can take place twice in one day.
Drums United is an explosive and exciting world-percussion group led by multi awarded drummer Lucas van Merwijk, that brings together rhythms and percussionists from all directions.
It's a smoking live band that not only gives the audience an opportunity of listening and watching top players, but also imparts the underlying message that people from widely varying nationalities can work well together.
On both its previous show World of Rhythm and the current Ritmo Inferno the group mixes African, Latin, Spanish and Indian drum traditions with western drumming, utilizing contemporary electronic options open to the DJ.
Since its inception in 2002 the band has been virtually on tour all the time. Their first theatre program World Of Rhythm was recorded live and is out now on DVD as well as CD.
Drums United occupies a unique place in the world of percussion groups by combining elements of the rich traditions of percussion with those of song and dance.
Lucas has been at the forefront of the European jazz, latin and percussion scene for over 30 years He was elected 'Best Jazz drummer' in the Benelux countries by the readers of De Slagwerkkrant many times running between the years 1993 and 2020.
Press Quotes
'...Drums United hits you like a bomb...' Amersfoort Cultuur '.
..Driving, always overwhelming drums... Heartbeat is a revelation... ' Mixed Magazine
'...The magic of drums...ein Supersound...' Sticks Magazine
'...It's the extraordinary level of playing that makes this group so unique. What else can you expect, if you bring together the finest players and let them do what they do best!...' The Telegraph
'...One of the best Latin Drummers In The World...' The Parool '
...Drums United has it all...' De Slagwerkkrant
"A really amazing journey through the many path's of drums, percussion, and world music. Five stars all the way!!!!"
Horacio 'eL NEgRO' Hernandez.
" I remember when I first met Lucas, it was many years ago, as a member of Nueva Manteca. I was very impressed with his musicality, and he was my introduction to the great Dutch drum scene. I've been a fan of his drumming since first hearing him, then in 2000, had the pleasure of touring with him and Aly N'Diaye Rose, in the very first version of Drums United, as part of The Big Bang. There was just the two of them, but it sounded like many more!!! Today, their numbers have increased, and this great live DVD showcases real "world" drumming at its best. Congratulations to Lucas, and Drums United."
David Garibaldi (Tower of Power)
Discography
World of Rhythm cd Tam Tam Records
World of Rhythm dvd Tam Tam Records
Ritmo Inferno dvd Tam Tam Records
Heartbeat cd Tam Tam Records
Rhythm Dreams cd Tam Tam Records
Artists who worked with Drums United
Aly N'Diaye Rose (Senegal)
Misirli Achmet (Turkey)
Pape Thiam (Senegal)
DJ Kokos (The Netherlands)
Nuria Manglano (Spain)
Andres Marin (Spain)
Vince Mendoza (USA, Multiple Grammy Award Winner)
Luis de Luis (Spain)
Gerardo Rosales (Venezuela)
Ro Krom (The Netherlands)
Metropole Orchestra (Multiple Grammy Award Winner)
Artvark Saxophone 4Tet (The Netherlands)
Ryoko Imai (Japan)
Simone Sou (Brasil)
Julio Pimentel (Brasil)
Niti Ranjan Biswas (Bangla Desh)
Denise Jannah (Surinam)
Randal Corsen (Curaçao)
Drums United toured in
Canada, USA, Mexico, Colombia, China, Thailand, Surinam, Estonia, Germany, Norway, Belgium, Bulgaria, Turkey, Serbia, The Netherlands, Switzerland, Austria.







Line up

Lucas van Merwijk (The Netherlands) • Drums & percussion 

Alper Kekeç (Turkey) • Oriental percussion 

Marco Toro (Venezuela) • Latin percussion 

Moussé Pathé (Senegal) • African percussion

Niti Ranjan Biswas (Bangladesh) • Tabla's


Juan 'Bulu' Viloria (Venezuela) • Sound Engineer

Quotes
De Slagwerkkrant:
De percussietrein dendert in volle vaart over je heen met af en toe een verstild moment, soms een lach en soms feestelijke publieksparticipatie: Drums United heeft het allemaal in de vingers!

North America press:
Drums United a smash hit with young audiences!

Jazzprofiles:
Lucas van Merwijk is one of the great drummers of our time. He lays down so much good stuff that even the eyes of a trained drummer can't catch it all.

Wolfenbütteler Zeitung
Drums United takes the audience into the international world of drums and rhythms with an hypnotic charm.
---
featured video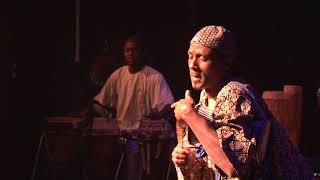 Drums United Teaser