Percussion for kids
Where's my drum!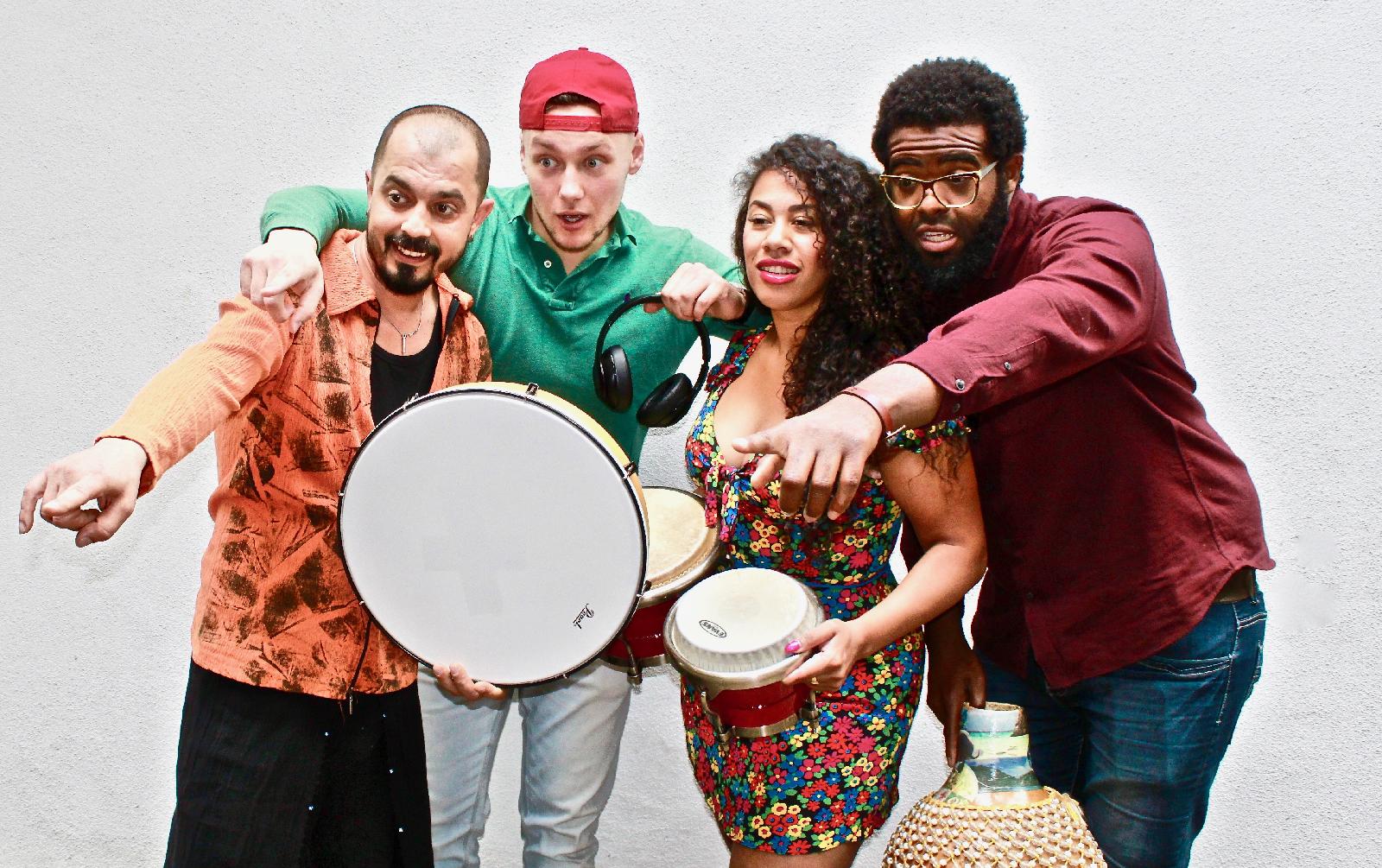 With their first program 'The Power of the Drum' the ensemble has done more than 120 shows in Dutch theaters, schools and festivals! Now it's time for a new program: Where is my Drum?

In this new energetic and fascinating performance The four 4Beat percussionists will be introducing young audiences to drums and music from many countries in the world. Obviously they chose a variety of songs with special drums and swinging rhythms, but the show is more than just drums. Drums and percussion from Africa, Asia and Latin America are combined with the sounds of the DJ, with mystical, oriental percussion and with vocals. A hot and thrilling performance!
The story

Two little Dutch boys love to play the drums, but arriving at home one day they find their drums are untraceable ... So, they start looking. The four musicians in the band take the boys in their search for the drum to the countries where the musicians come from; Curaçao, Turkey, Suriname, the Netherlands and Senegal. The audience is taken to the countries through video images, music, song, dance and photos. This is how the children learn about drums, houses, streets, markets, rivers, people and animals from these countries.
4Beat musici


Gianna Tam (from Suriname) has been a band member of Drums United, Drumix! and Van Merwijk's Music Machine and has toured around the world the Netherlands.

Vernon Chatlein (from Curaçao) plays African and
South American percussion. He plays in many Dutch percussion and world music ensembles.

Alper Kekec (from Turkey) is a virtuoso on the oriental
percussion. He plays in Drums United and is a teacher at the Rotterdam Conservatory.

DJ Charlie (from the Netherlands) takes care of the tracks and loops on the computer and will rap as well. Currently he is doing the producers training at the Herman Brood Academy.
---
featured video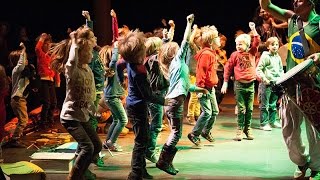 4Beat | Percussion for Kids