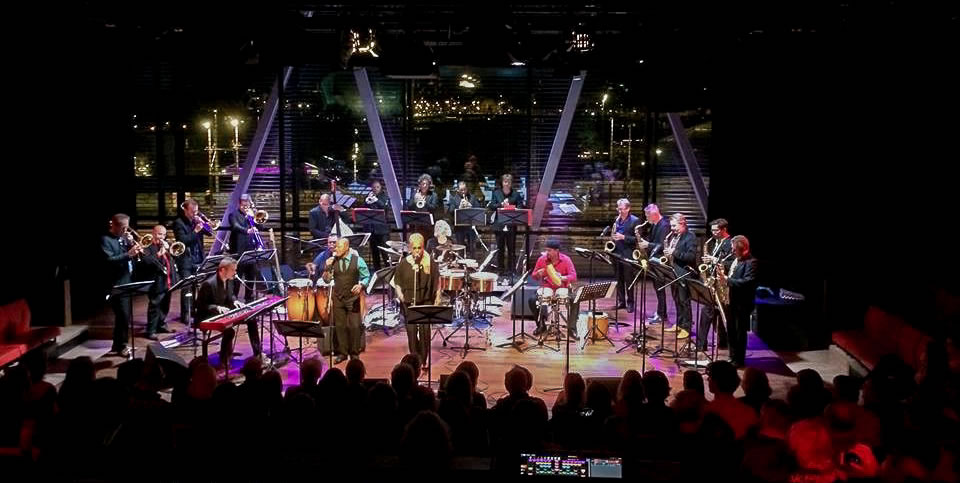 2020.02.03
The Cubop City Big Band will be celebrating its 25th anniversary in 2020 and this is being celebrated with a number of special anniversary concerts.
The Cubop City Big Band was founded in 1995 by drummer percussionist Lucas van Merwijk and has become one of the most prominent salsa and latin jazz formations in Europe.
Over the years, the orchestra has worked with a respectable number of big names from the Latin scene, including Alfredo 'Chocolate' Armenteros, Edy Martinez, Andy Gonzalez (Libre, Tito Puente), Armando Peraza (Carlos Santana), Luis Conte, Nelson Gonzales (Cachao, Gloria Estefan), Paul Simon), Edmar Castañeda and Roberto Quintero. The band had multiple hits on radio stations in South America and the United States (Miami, San Francisco, Los Angeles, New York). Their album Moré and More was voted number 2 on the "Best Latin Album of 1998" list in the New York Latin Beat magazine.
The band has undertaken three tours to South America and has performed three times at the North Sea Jazz Festival.
Lucas has been at the top of the European latin, jazz and percussion scene for more than 30 years. Between 1993 and 2019, he was selected by many readers of De Slagwerkkrant as the best jazz as well as the best world / fusion drummer.
The CDs of the Cubop City Big Band are illegally copied on a large scale in South America; the biggest compliment you can get as a European Latin orchestra.
Touring 18 september - 10 october 2020
Open for bookings now
Contact: Roosje den Hertog
roosjedenhertog@mac.com
www.lucasvanmerwijk.com
www.tamtamproductions.nl