4 saxes, 4 percussionists, 4 continents
New collaboration!
Artvark Saxophone Quartet dives deep into the World of Groove. Their partner in crime on this occasion is the mighty collective Drums United which is led by Lucas van Merwijk.
Drums United consists of Holland's Van Merwijk, Venezuelan Marco Toro, Turkish Alper Kekeç and Senegalese Moussé Pathé. Imagine Artvark clawing and creeping their way across a stage as a four-headed monster, blowing wailing saxophone melodies and set in soulful soundscapes, while Drums United cook up their ultimate and distinctive World Groove. Artvark & Drums United will take you on a timeless trip, passing a meditative choral with singing percussion directly into the face of a steaming saxophone solo on a deep swamp groove.
Drums United have toured the world with shows like 'Heartbeat' and 'Rhythm Dreams': the perfect storm of drums and percussion performed by hugely respected percussionists from four different continents: Africa, South America, Asia and Europe. Leader Lucas van Merwijk was chosen in 2015 by members of De Slagwerkkrant as best World and Fusion Drummer of the Benelux.
After twelve years Artvark Saxophone Quartet continue to feel at home playing big international concert stages for their diverse fan base: from the Rotterdam Operadagen to the Cairo Jazz Festival. Besides holding the crowds with their live shows, they have engaged in numerous very well received collaborative projects. Among others, Sly meets Callas with classical soprano Claron McFadden, Polderbeest with actor John Buijsman, Bosch in Bed with dance company De Stilte and Homelands with Dutch Cameroonian singer Ntjam Rosie.
Drums United
Lucas van Merwijk (Holland) – drums & percussion
Alper Kekeç (Turkey) – Oriental percussion
Marco Toro (Venezuela) – Latin percussion
Moussé Pathé (Senegal) – African percussion
drumsunited.com
Artvark Saxophone Quartet
Rolf Delfos – alto saxophone
Bart Wirtz – alto saxophone
Mete Erker – tenor saxophone
Peter Broekhuizen – baritone saxophone
---
featured video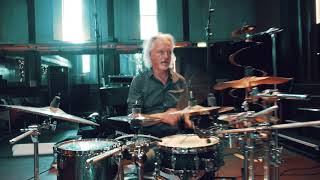 Artvark & DrumsUnited: Heartbeat (teaser)